This Summer's Unusually High Temperatures Have Air Conditioners Across Florida Working Overtime to Keep Everyone Cool
David Bromstad, TV Design Expert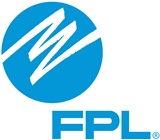 (Juno Beach, FL, Tuesday, September 8, 2015) – This summer's unusually high temperatures have air conditioners across Florida working overtime to keep everyone cool. Who better to teach Florida Power & Light (FPL) customers how to save energy and stay cool in style than one of their own – South Florida local and TV Design Expert David Bromstad.
David Bromstad, TV Design Expert, offers tips to save on energy with style.
BROMSTAD:
MY A/C IS RUNNING 24/7 BUT THAT DOESN'T MEAN I'M NOT SAVING ENERGY. I USE SMART TECHNOLOGY TO HELP ME MANAGE MY ENERGY USE WHEN I'M HOME AND ON THE GO AND THANKFULLY MY FPL BILL HAS ALWAYS BEEN LOW. TRY A SLEEK SMART THERMOSTAT TO MAKE ADJUSTMENTS FROM YOUR MOBILE DEVICE. SOME CAN EVEN AUTOMATICALLY ADAPT TO YOUR HABITS AND LOCAL WEATHER CONDITIONS TO HELP YOU SAVE EVEN MORE – STYLE AND FUNCTION TOGETHER AT LAST.
From smart switches and room sensors to energy-efficient lighting, high-tech devices help cool off high electric bills. To make your bill even lower, visit FPL.com/EasyToSave to take FPL's Online Home Energy Survey – start saving today.