José Ángel Sánchez, Real Madrid Chief Executive Officer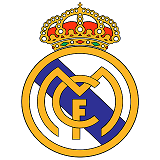 (Madrid, Spain, Tuesday, May 19, 2015) – Real Madrid C.F., a professional soccer club with more than 100 championship wins and 450 million fans across the globe, is one of the most successful and widely supported sports organizations in the world. But with only three percent of Real Madrid's fans actually living in Madrid, it has become increasingly important for the club to find ways to directly connect with supporters worldwide. Now Microsoft and Real Madrid are working together to revolutionize the club and connect fans worldwide through technology.  
Announced today at the Santiago Bernabéu Stadium in Spain, the new Real Madrid app gives users inside access to the stadium, players and club statistics in real-time, and the ability to connect with friends and fans worldwide. Powered by the Microsoft cloud, fans can listen to matches, go behind the scenes and watch specific video highlights of both new and historical Real Madrid games. In addition, the club can offer exclusive content and personalized services before, during and after matches.
Available for download across Windows Phone, iOS and Android, the Real Madrid app provides a front row experience to any fan on any smartphone.
Features of the app include:
Match Zone – with highlights, multi-angle video footage, and full game coverage to make every fan from Madrid to Indonesia feel like they are on the pitch.
Gamification – with a user profile, fans can connect with each other and unlock achievements, engage their passion and have some fun.
Statistics – rich player and team stats that enable fans to have a deeper understanding of the club, the leagues, and their favorite players.
For more information visit: Real Madrid App and Microsoft and Real Madrid.