Expense of Hiring a Lawyer Is Seen As the Biggest Barrier to Securing Legal Help
Jeff Bell, Chief Executive Officer at LegalShield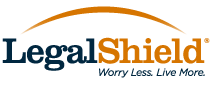 (Ada, OK, Thursday, February 11, 2016) – According to a new article this week in the Wall Street Journal, the day of the $1,500-an-hour lawyer has arrived.  Law firms are now charging whatever the market can bear.  So, how can people still obtain quality legal representation in this environment of skyrocketing fees and overwhelmed public defenders?
Facts:
According to the American Bar Association:

71 % of consumers surveyed experienced a legal issue within the past year
Less than half (45%) of those consumers actually hired an attorney
The expense of hiring a lawyer was seen as the biggest barrier to securing legal help

According to noted Stanford law professor Deborah Rhode,

80% of the civil legal needs of the poor, and 40-60% of the needs of middle-income individuals, remain unmet
Government legal aid and criminal defense budgets are capped, making effective legal assistance of counsel impossible for most low- income  litigants
It shouldn't be this way. Americans need equal access to justice.  
Nearly 44 years ago in rural Oklahoma, a game-changer in the legal field was launched with a noble purpose—to protect people. LegalShield was born from Harland Stonecipher's experience losing his life's savings defending himself in an auto accident case—for an accident that was not even his fault. Harland knew there were others just like him—everyday folks who got caught up in a confusing and oftentimes tilted legal system, where justice was served only to those who had the means to win. His experience led to the company's vision to ensure equal access to justice for everyone by providing high quality legal advice and services to individuals, families and small businesses for an affordable monthly fee.